Dr. Victorine Nguena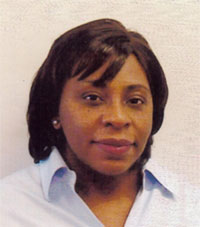 Victorine Nguena, MD, is the founder of North Atlanta Medical Clinic. She is board certified in internal medicine and is a member of the American Medical Association and the Physicians Alliance. Dr. Nguena is a civil surgeon authorized by the department of homeland security to perform immigration physicals and Green card examinations (form I-693). Dr. Nguena is a clinical assistant professor of medicine at PCOM Georgia. She proudly serves not only as an internist but also as a primary care physician.
Dr. Nguena graduated from Free University of Berlin in Germany and completed both her internship and residency at the Morehouse School of Medicine (Grady Memorial Hospital) in Atlanta. She speaks fluent English, French, German, many other languages, and has a working knowledge in Spanish.
Dr. Victorine Nguena is married to an internist and has three children. She enjoys spending time with her family, helping at her local church, playing music, and traveling.